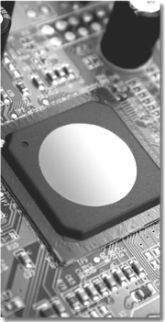 PPSI Prototypes
Engineers face many challenges when designing new boards, but producing prototypes no longer has to be one of them. Let PPSI assist you with your prototyping today. Tight project deadlines? PPSI can assemble your boards in as little as 48 hours. Can't find a board shop to take your order of 3 boards? PPSI takes orders of as little as 1 board. For custom pricing, please submit a quote request or give us a call at 281-933-9427.
Why PPSI Prototypes?
We are equipped and ready to build your order today, no matter the quantity. And we promise to bring the same attention to detail and quality that we have provided our traditional customers for over 30 years.

Concerned about that fine pitch BGA? Finding it impossible to solder on those 0402s or 0201s by hand? PPSI can handle it. Our full set of services is available for prototyping, so you can have piece of mind that your PCB assembly is right.
Online Payment
For your convenience, we accept checks and all major credit cards. Credit card transactions are done via secure online processing via Quickbooks Online.

Quick Turnaround
Need your prototypes quickly? Choose from the following turnaround times: